News
1xBet wins two awards in the Global Gaming Awards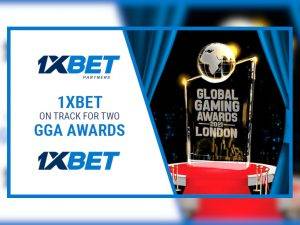 1xBet is one of the leaders in the global betting industry. Both customers and specialists highly appreciate the work of the company. Another confirmation of this is the presence of 1xBet twice on the shortlist of the prestigious Global Gaming Awards. The bookmaker claims to be the Online Sports Betting Operator of the Year and the Affiliate Program of the Year.
This is not the first time 1xBet has been shortlisted for a prestigious award. Previously, the company was recognized as one of the best in the Digital Product of the Year category for the development of 1xGames, as well as in the Affiliate Program of the Year category.
"While the world was closing in 2020, 1xBet was expanding. During the year, the operator entered key regional markets, including Nigeria and Mexico. The company offers bets on more than 70 sports and, as a result, can adapt its offers in accordance with regional trends, "the jury noted in the nomination" Best Online Betting Operator ".
Commenting on the company's success in the Best Affiliate Program category, the award organizers noted: "1xBet's affiliate program has a truly global reach. Available in 39 languages and on four continents, it creates no barriers for those who want to become an affiliate of 1xBet. The company's platform allows partners to sign up in minutes and receive payments directly to their 1xBet accounts."
"We believe that such expert recognition is a natural consequence of the development of 1xBet as a brand. Every year more and more partners choose our affiliate program, not only because we value them highly, but also because of the impeccable quality of online betting with 1xBet. We can assure players and partners that we will continue to do our best to offer the best betting product.
1xBet was founded in 2007. Every day hundreds of thousands of people choose our site to have a great time and get the opportunity to show fantastic profits. The international recognition of the platform in dozens of countries is a pleasant confirmation that we offer our players a globally recognized world-class product, "the company said.
The winners of the award will be announced at a special ceremony on June 28 in London. The best of the best will be chosen by an authoritative jury consisting of 100 leading representatives of the gambling industry, as well as the heads of the world's largest companies.
The Global Gaming Awards have been giving out the industry's best awards for the past 8 years and are considered one of the most prestigious awards in the gaming industry.
The post 1xBet on two Global Gaming Awards nominations appeared first on Casino Review .
Professional casino player with over 10 years of experience, expert in online gambling.
I'll tell you how to enjoy your time gambling and make money on it. I am sharing the secrets of a successful and safe game, and I am telling you about the tricks of slot machines.